Meet Our Rachel Carson Campus Fellows
Rachel Carson Campus Fellows are competitively selected nationwide. RCC Fellows carry out educational, organizing, and communications projects that support RCC's mission from their campus into the community and beyond.
This year's class of RCC Fellows (2022-2023) was chosen from our largest, most talented and diverse group of applicants ever from over 30 states.
---
RCC Fellow – Jamie Huerta – North Carolina State
Jamie Huerta is a recent graduate of the University of Idaho where she got her Bachelor of Science in Environmental Science with a concentration in Administration and Planning, along with a minor in Natural Resource Conservation. She is pursuing her PhD in Geospatial Analytics at North Carolina State University. Jamie will be working to characterize natural and anthropocentric sources and distributions of dissolved organic nitrogen (DON) in coastal watersheds. She is passionate about researching anthropocentric climate change and finding ways to combat it. During her time as an undergraduate research assistant, she investigated the application of naturally derived biochar on plant physiological production. She was also an intern at the UI Sustainability Center, where she researched the Snake River dam removal proposal and worked with U.S. members of Congress to inform the public about it. In her free time, Jamie loves traveling, hiking, and reading.
RCC Fellowship Project:
Jamie is researching pollution in North Carolina coastal communities and how it coincides with disease in minority populations. She will use her connections in North Carolina to put together a database of polluted waterways as well as look at diseases in the state along these rivers. Jamie intends to educate politicians and the public about how pollution is adversely affecting the health of minority populations in North Carolina.
---
RCC Fellow – Willow Gatewood – Catawba College
Willow Gatewood is a senior at Catawba College studying Environment and Sustainability with a minor in GIS. She is an intern and work-study for the Catawba College Center for the Environment and is involved in campus sustainability efforts and student-driven initiatives. Her passions lie in regenerative, sustainable living, socioenvironmental justice, and helping others see the connections between humanmade systems and ecosystems which she explores through creating eco-art and performances. After completing her undergraduate degree, she plans to pursue a Master's towards a career in ecosystems conservation and educating others about environmental science through art and creative writing. She also aspires to pursue Indigenous studies to bring more Indigenous science and knowledge to the fields of conservation and ecology. In her free time, she can be found exploring the woods around her home in Cascade, Virginia, reading, gardening, or tucked away in a quiet place writing, painting, and playing guitar.
RCC Fellowship Project:
Willow plans to start a divestment campaign at Catawba College, as well as increase student engagement in existing programs like the sustainable gardens on campus through community nights and environment related events. Additionally, she is working to connect student activists from other colleges and universities in North Carolina through an "exchange" event in which participants can share ideas, organizing tactics, and sustainable practices taken by their schools.
---
RCC Fellow – Sidra Aghababian – Colorado State University
Sidra is a second-year master's student at Colorado State University (CSU) studying Environmental Policy and Politics where she specializes in community engagement, environmental justice, and just transitions. She is passionate about how local and state actors can address climate change through innovative solutions that center on equity and justice. Currently, at CSU, she works with the Center for Environmental Justice (CEJ) and the Center for Public Deliberation (CPD). At the CEJ she assists in creating a diverse and inclusive environmental justice community that facilitates collaborative research, teaching, and engagement across disciplines and between academia and the broader society. At the CPD she works at enhancing local democracy through improved public communication and community problem-solving. Along with the work she does at CSU, she serves on the City of Fort Collins Energy Board which helps advise the City Council and staff on the City's energy and climate legislative policy. She looks forward to utilizing this opportunity to further the work that is being done for the environment and advocating for environmental equity and justice.
RCC Fellowship Project:
During 2022-2023, Sidra will work with the Center for Environmental Justice at Colorado State University staff and leaders, the City of Fort Collins, and faculty and staff from the Department of Atmospheric Research and the Center for Public Deliberation, the CSU Art and Art History Department, as well as local Northern Colorado frontline environmental justice communities, to develop a series of environmental justice community engagement events that focus on the topic of outdoor air quality. Featuring community storytelling as a tool to build understanding about the environmental injustices of poor air quality in the Northern Colorado community, goals for these events include leveraging the vast lived experience of the community and increasing the capacity of community members to affect policy change for climate adaptation and health mitigation throughout Northern Colorado.
---
RCC Fellow – Calli Lambard – Susquehanna University
Calli is a senior at Susquehanna University majoring in Environmental Studies and Creative Writing. She is passionate about changing the way we communicate about environmental issues to better engage the public. On campus, she is a Sustainability Project Leader for the SU Office of Sustainability and the President of Sigma Alpha Iota professional music fraternity. In her free time, Calli enjoys reading, crocheting, and cooking.
RCC Fellowship Project:
Along with Grant Rowe, Calli will be working to push Susquehanna University to follow through on its divestment promises and work toward a gold ASHE STARS rating. While pushing for progress, she and Grant will create a podcast to share what Susquehanna is doing with campus and community, while also breaking down what can be done on a personal level.
---
RCC Fellow – Julianne Luong – University of California San Diego
Julianne is a junior at UC San Diego majoring in Environmental Policy and minoring in Climate Change Studies and Urban Studies and Planning. Ever since she was a kid, she has had a passion for food: baking and cooking still remain some of her biggest hobbies. This has helped her find a place within the climate crisis, as she has been focused on food waste and food justice. Her background in youth ministry compels her to mobilize and educate kids, teens, and young adults to find what they can do to show others, especially their parents, that they care about the climate.
RCC Fellowship Project:
All people deserve a sustainable way to be rid of their food waste. As a student on the UCSD campus, Julianne discovered that student composting is inaccessible. By connecting her experience within the food service industry and the composting that is provided to employees, Julianne is working to change the culture on the UCSD campus in relation to food waste habits and sorting. She also plans to convince the administration to expand its commercial composting service to students.
---
RCC Fellow – Aaditi Lele – Vanderbilt University
Aaditi is a sophomore at Vanderbilt University, majoring in Climate Studies and Political Science on the International Politics track, with a minor in South Asian Language and Culture. After graduation, she hopes to attend law school and focus on the intersection of climate justice and international migration law, sparked by her passion for the environment and her immigrant roots. Aaditi also serves as the News Editor for her campus newspaper, The Vanderbilt Hustler, the Vice President of Political Involvement for Vanderbilt Women in Government, and the Policy Communications lead for the climate advocacy group Zero Hour. She is excited for this opportunity to continue her work in fossil fuel divestment and push for equity and climate justice.
As a leader in her school's fossil fuel divestment campaign, Aaditi spent much of the last year writing and coordinating a legal complaint strategy against Vanderbilt, arguing that the school violated its fiduciary responsibilities as a non-profit institution because it refused to divest from its fossil fuel holdings. Through this work, Aaditi helped build out the Fossil Free 5 network, a coalition of student-led divestment campaigns that filed simultaneous legal complaints which were featured in the Guardian, the Washington Post, and more.
RCC Fellowship Project:
Aaditi will not only be helping continue to push Vanderbilt's divestment campaign, but also building out this coalition to schools across the country, supporting their legal writing and media strategies. She hopes to create a space where college divestment organizers across the world can share advice, skills, and tactics to unify the movement. She also intends to use the RCC network to create a series of resources and training guides for college organizers to help them educate their peers about environmental justice and the impact of fossil fuel divestment
---
RCC Fellow – Cate Arnold – University of North Carolina Wilmington
Cate is a senior at the University of North Carolina Wilmington. She is an Honors College student pursuing a double major in Environmental Science and International Studies with minors in Political Science and Geographic Information Systems. Growing up by the beaches and marches of Wilmington, she became incredibly passionate about the outdoors and people's interactions with their surrounding environment. In the past, she has volunteered for community groups such as the Good Shepherd Center and Habitat for Humanity while also participating in local restoration efforts, beach clean-ups, and rain garden construction. At UNC-Wilmington, she serves as a grant reviewer for The Green Initiative Fund. She is also on the executive board of the school's chapter of Plastic Ocean Project, a local non-profit. In her free time, she volunteers with the Ocean Friendly Establishments initiative, sings with the UNCW Chamber Choir, and works as a server at a local restaurant. Cate enjoys surfing, waterfall hiking, spending time with friends and family, and anything that takes her outdoors. In the future, she hopes to have a career in environmental policy and sustainable development, helping solve environmental and societal issues through interdisciplinary perspectives.
RCC Fellowship Project:
Cate's project is to identify a critical environmental justice issue within the local community. Her research will look to see if there is a correlation between the gentrification process in New Hanover County, North Carolina, and the flood impacts of Hurricane Florence in 2018. Her study will contribute to a rising interest in natural disaster impacts on community resilience and social change within neighborhoods. Most research on this phenomenon has occurred in New Orleans, Louisiana, following Hurricane Katrina in 2005. However, few studies outside the Gulf area specifically look at natural disaster effects on local social change, especially in New Hanover County, a community highly vulnerable to hurricanes. Cate's study will conduct both a quantitative analysis of the correlation between Florence's flooding and variables contributing to gentrification, and a qualitative analysis. This mixed methodological approach will include building a multivariable gentrification index, sending out surveys, conducting interviews, and other community engagement activities. When an environmental justice issue is clearly identified, this research will be provided to local policymakers and community stakeholders to ensure more equitable recovery in the event of future natural disasters.
---
RCC Fellow – Sean Vanson – Drexel University
Sean is a sophomore at Drexel University in the honors program majoring in Biological Sciences. Originally from Wilmington, Delaware, he is passionate about promoting environmental justice on his campus and his local community in Philadelphia, with a specific emphasis on eliminating the use of toxic synthetic herbicides. After completing his undergraduate education, Sean hopes to attend medical school and obtain a medical degree related to environmental medicine. During his first year, he participated in the SEA-PHAGES program at Drexel, using laboratory techniques to isolate a bacteriophage and sequence its DNA. Outside the classroom, Sean enjoys volunteering as an EMT, playing tennis, playing the guitar, and watching sports. With his team at Toxic Free Philly Drexel, he hopes to learn all he can from RCC and looks forward to working together.
RCC Fellowship Project:
Sean's project goal is to eliminate the use of toxic synthetic herbicides on Drexel's campus. Herbicides are dangerous chemicals used in public areas mainly for aesthetic purposes. At Drexel University, the grounds staff applies several dangerous chemicals, including Prodiamine, RoundUp, and Trimec-100, which have exposed thousands of students, faculty, and others on campus. These chemicals can have side effects linked to cancer, reproductive harm, and neurotoxicity. Since the exposure is cumulative and compounding, no amount of exposure to toxic chemical herbicides is safe. Sean plans to establish a research project on campus to evaluate the effects of organic land techniques on Drexel's soil health, water use, land care costs, soil carbon sequestration rates, and biodiversity. The approach involves creating healthy soil to outcompete any weeds and prevent insect and disease issues. Working together with organizations such as Toxic Free Philly (TFP), Herbicide Free Campus (HFC), Osborne Organics, and the Rachel Carson Council (RCC) will allow Sean's team to achieve its goals.
---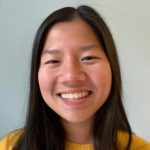 RCC Fellow – Selene Li – Pomona College
Selene is a sophomore at Pomona College pursuing Environmental Analysis. Originally from Hong Kong, they are interested in learning about and advocating for climate crisis mitigation strategies in urban and city environments, whether renewable energy transition, community planning, and communication, or infrastructure improvement. Their interest in the environment also stems from having grown up by the ocean in Hong Kong and the mountains in Colorado. This cultivated an interest in community-driven conservation and stewardship, as well as a passion for equity and accessibility in the outdoors. On campus, they are an environmental representative in the student senate and an organizer for divestment.
RCC Fellowship Project:
Selene is working to facilitate Pomona College's transition to 100% renewable energy and advance the renewable energy infrastructure and requirements on campus. They sit on Pomona's Carbon Neutrality by 2030 committee and the Board of Trustees Facilities and Environment Committee. Selene hopes to leverage these positions in addition to mobilizing student, faculty, and staff support and interest to achieve these goals.
---
RCC Fellow – Amelia Dogan – Massachusetts Institute of Technology
Amelia is an undergraduate studying Urban Planning with Computer Science and American Studies at MIT. Currently, she is excited to be working at the Data+Feminism Lab. Previously, Amelia has worked at the University of Washington Taskar Center for Accessible Technology, Google, the US Department of Transportation Volpe Center, the West Philadelphia Landscape Project, and Movement Alliance Project/Vietlead. Her research interests focus on co-liberation for communities of color through data science using tools from the fields of environmental justice and human-computer interaction. She is from occupied Lenape land (Philadelphia) and Coast Salish land (Vancouver).
RCC Fellowship Project:
Indigenous communities are on the front lines of climate change. Using traditional knowledge ways, Indigenous communities are vital to understanding, recording, and stewarding their traditional territories. This is even more important in a rapidly changing world, which will necessitate the use of state-of-the-art technologies and data practices in line with Indigenous knowledge systems. Currently, Indigenous data sovereignty is an evolving framework for implementing "the right of each tribe to control the collection, ownership, and application of its own data" (Rodriguez-Lonebear 2016). The goal of Amelia's project is to focus on how TEK and Indigenous data sovereignty can chart a course for all of us, Indigenous and settler alike, through the climate crisis into a more just world.
---
RCC Fellow –Daniel Garcia – Indiana State University
Daniel is starting his third year at Indiana State University in Terre Haute, Indiana. He is pursuing degrees in Sustainability and English as well as minoring in German Language Studies. Daniel aims to combine his analytic and communicative English skills with his environmental passions to make an impact in the sustainability sector. His road to sustainability began in high school by engaging in community service events such as trash cleanups and community beautification projects; he is now active on campus in three sustainability student organizations and serves as a student employee for ISU's Office of Sustainability where he leads the Eco Reps program. Daniel is particularly drawn to confronting the immediacy and severity of the climate catastrophe by turning collaborative dialogues into actionable change– both local and global. He is enthusiastic about taking part in carrying on Rachel Carson's incredible legacy and remains constantly inspired by her fusion of writing and environmental work.
RCC Fellowship Project:
Daniel's project will establish a sustainably constructed Green Space in an area formerly occupied by student housing that is both beneficial and sustainable for the students, faculty, and Indiana State University's campus as a whole. The area is currently being converted into a Green Space, but Daniel's project will elevate the space beyond the current plans for it. The main facets of this space will include (1) Solar Charging Stations, (2) Recycled Benches, (3) Native Plant Species and Bird Baths, and (4) Hammock Pods. Daniel's vision sees the Green Space as a place for community members and students to socialize, experience nature, and complete (school)work away from the traffic of the main campus while also being constructed in a manner that benefits the environment. The Green Space has the potential to be home to thriving native species while also serving a purpose to the community through the inclusion of recreational areas. The proposed changes would allow for students to become more familiar with sustainability concepts while offering access to nature in an urban area deprived of such resources.
---
RCC Fellow – Grant Rowe – Susquehanna University
Grant is a senior at Susquehanna University where he is double majoring in Environmental Studies and Political Science. On campus, he serves in the Sustainability Office, the Sustainability Committee, and heads the Environmental Club. Using his position, Grant hopes to expand his work and environmental efforts as far as they can go. Thus far, working with Susquehanna University and outside organizations, Grant has helped eliminate plastic waste, expand vegan options, secure funding for electric vehicle charging and nature trails, and has led a divestment campaign. Moving forward, he hopes to build on these past actions to further increase sustainability and, upon graduating, pursue a career in environmental policy and politics.
RCC Fellowship Project:
Grant will co-host the podcast, Quest for Gold, with Calli Lambard. It details the journey Susquehanna University is taking to achieve gold status within the STARS (Sustainability Tracking and Rating System) program. In each episode, the hosts will explain the steps Susquehanna initiates to limit emissions, reduce waste, or expand environmental justice. In doing so, they use Susquehanna as a case study to illustrate to their audience that they too can take many of the same actions. Grant and Calli hope this podcast will portray to Susquehanna, its students, and the local community that environmental/sustainability actions have real and effective consequences. In explaining sustainability steps and sharing success stories—one of which is divestment–-Grant and Calli hope to exemplify to listeners that their voices and actions matter.
---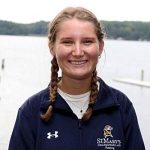 RCC Fellow – Lily Riesett – St. Mary's College of Maryland
Lily is a junior at St. Mary's College of Maryland majoring in Political Science with a minor in Environmental Studies. She is interested in environmental justice and is passionate about educating and serving historically excluded communities. She has completed a fellowship, internship, and is currently a contractual employee for Ballotpedia, a voting rights non-profit. Reaching communities that have been denied voting assistance is something Lily cares strongly about. On campus, Lily is the managing editor of her school paper, The Point News, the secretary for her school's Student Government Association, an intern for the Political Science department, and a member of the Varsity Rowing team. In her free time, Lily loves backpacking, hiking, and volunteering on her campus farm.
RCC Fellowship Project:
In 2016, St. Mary's College of Maryland discovered slave cabins on its campus. This presented a unique dilemma, prompting the administration to complete a survey of their land. After these cabins were studied and deemed to be once inhabited by enslaved people, the College had to decide what to do with land that clearly wasn't always St. Mary's. In response, Lily's project will develop a Resilience Garden at the Kate Chandler Campus Community Farm. The Kate Farm is where St. Mary's students interested in sustainable agriculture and environmental justice are able to work on and institute agricultural projects. The Resilience Garden would feature a rotating variety of plants once cultivated by the enslaved peoples of Southern Maryland, as well as give students of all backgrounds an opportunity to farm them. The plot of land would be used each season to grow produce that would have been planted by the people who once lived and worked on this land. The Resilience Garden Project will honor the lives of the enslaved people who were on St. Mary's campus by actively working the land they did, growing the things they grew, and understanding the connections between these concepts and today's environmental justice issues.
---
RCC Fellow – Mackenzie Bodman – University of Maryland Baltimore County
Mackenzie is a second-year graduate student at University of Maryland Baltimore County (UMBC) majoring in environmental science and geography. Her goals are to use interdisciplinary science to advocate for environmental justice and policy issues in her local area. Following her undergraduate degree, Mackenzie worked as an environmental scientist at a civil engineering firm. Mackenzie is a dog mom to a ninety-five-pound lab mix and enjoys hiking with her friends and being in nature. She has an intense passion for nature and protecting and conserving it.
RCC Fellowship Project:
Mackenzie's project will include a university-wide waste assessment for UMBC. While there is a regular system for inventorying and reporting on waste on campus based on the point of transferring the collection to transportation off-campus, little is known about what happens to waste, recycling, and compost once these flows leave campus. The project will geotag waste in local environmental justice communities to track the flow of waste and conduct interviews with staff who manage and collect waste on campus, including custodial workers, sustainability staff, and waste management staff. These interviews will focus on waste management practices and policies, challenges related to properly addressing waste, and ways to improve these practices and policies.
---
RCC Fellow – Mackenzie Feldman – University of Texas Rio Grande Valley
Mackenzie is a 26-year-old environmental activist from Honolulu, Hawaii. She is attending the University of Texas Rio Grande Valley to pursue a Master's in Agricultural, Environmental, and Sustainability Sciences. She is the author of the book Groundbakers, released in Summer 2022. Growing up on Oahu, Mackenzie saw the effects of corporate agribusiness and the resulting pesticide exposure has had and continues to have on her community. Simultaneously, Mackenzie witnessed the power of the Hawaiian food sovereignty movement. She graduated from UC Berkeley in Spring 2018 with a Bachelor of Science degree in Society and Environment and a minor in Food Systems. She is the Founder and Executive Director of Herbicide-Free Campus, an organization that works with students and groundskeepers around the country to advocate for an end to the spraying of synthetic herbicides at schools and a transition to organic land management. Her campaign resulted in the entire University of California system going glyphosate-free, and Mackenzie worked with a coalition to get herbicides banned from every public school in the state of Hawaii. Mackenzie is also a Food Research Fellow for Data For Progress and received the Brower Youth Award in 2019 for her work with Herbicide-Free Campus.
RCC Fellowship Project:
Mackenzie's project will work toward a pesticide and herbicide-free campus at Rio Grande Valley University while collaborating with the Rachel Carson Council to run Herbicide-Free Campus, a women-led and youth-run organization that envisions a toxin-free world created by student action. It empowers the next generation of environmental leaders to create safer, more sustainable living and learning environments for all by starting locally and advocating for organic land care on their campuses. Through community education, direct action, and collaborative student-groundskeeper weeding workdays, students advocate for institutional change and demand a new standard in the realms of both human and environmental health
---
RCC Fellow – Sahil Inaganti – Tulane University
Sahil is a senior at Tulane University pursuing majors in Environmental Studies, Public Health, and Political Economy with minors in Urban Studies and Management. Originally from Allentown, Pennsylvania, Sahil is passionate about addressing issues of environmental injustice that involve public health. He has interned at the Tulane Environmental Law Clinic where he analyzed emissions in Louisiana's Cancer Alley and has conducted research on the effect of COVID-19 in exacerbating health disparities. At Tulane, Sahil is president of the School of Public Health's Student Government and co-founder of the Health Equity Fellowship, a leadership development program for first-year students interested in advancing health equity. He is also a trip leader for Tulane Outdoor Adventures where he leads students on outdoor trips across the Gulf South.
RCC Fellowship Project:
For his fellowship project, Sahil will lead a divestment campaign at Tulane University. Tulane has a $1.45 billion endowment, of which a sizable portion is invested in fossil fuel companies. Given the disproportionate impact of fossil fuel and petrochemical production in Louisiana and the state's unique vulnerability to climate change, Sahil intends to educate and mobilize Tulane to conclude that it is unacceptable for a school so indebted to the state and its people to continue fossil fuel investments.
---
RCC Fellow – Manuela Caldas – Florida International University
Manuela is a junior at Florida International University double majoring in Sustainability and Interactive Media. Raised in South Florida she has grown passionate about the natural world and its conservation. Currently, she is exploring science communication as a naturalist at the Marjory Stoneman Douglas Biscayne Nature Center where she is able to educate children about their environment through seagrass adventures, coastal hikes, and mangrove slogs. As a college graduate, Manuela plans to pursue a career as a documentarian, educating and disrupting through digital media. In her free time, Manuela enjoys spending her days in the ocean, swimming, snorkeling, or surfing. She can also be found scoping out a yummy new restaurant or booking a ticket to her next adventure.
RCC Fellowship Project:
Manuela's project will create a documentary film on the topic of water. This simple, life-bearing resource is often overlooked and taken for granted. In a rainy place like South Florida, citizens, farmers, and the Everglades ecosystem use vast amounts of water per day, doing household chores, irrigating plants, and simply surviving. With the current climate crisis, the pressure of increasing population, and agricultural activities, the Everglades' water quantity and quality are decreasing. Yet demand stays the same and is likely to increase. There is not enough water at the right place or time, or in the proper quantity or quality, to satisfy the needs of wildlife, people, and farmers. Water in South Florida will soon to be deemed a luxury good – one that can start wars. Looking through three different lenses, Manuela's film will explore the perspective of each sector: the people of Florida, farmers, and the Everglades, depicting their use of water and its impact on the Everglades watershed.
---
RCC Fellow Anila Narayana – University of Colorado Boulder
Anila is a senior at the University of Colorado Boulder, and a Boettcher Scholar. She is majoring in Geography, with Certificates in Public Health and Neuroscience. Anila is passionate about helping to mitigate health inequities and environmental injustices. She hopes to work with those that are affected at both local and global scales. She is also interested in researching the physical and mental health co-benefits of community-driven climate action, such as the development of community and urban gardens. During her time in college, Anila has become involved with GlobeMed at CU, conducted climate adaptation-focused research, and volunteered for various public health initiatives. She is excited to join this year's cohort of RCC Fellows.
RCC Fellowship Project:
Anila's project aims to improve the well-being of those currently experiencing homelessness, or at risk of homelessness, by bridging community, food and land access, vocational training, and health. Many who are homeless or at-risk struggle with lacking a sense of community, autonomy, and pride; they often face systemic barriers to resources that could improve their health and quality of life, like food access and education. Anila aims to alleviate some of these burdens in equitable ways, primarily through creating a multi-faceted food access system for patients who are homeless or at risk of experiencing homelessness. Interested patients will gain a community garden plot in an easily accessible location, allowing them to gain access to fresh food and unlock the many mental and physical health benefits associated with green space. The project's goal is also to implement a no-cost grocery store or similar model that will allow patients to easily access fresh foods outside the growing season
---
RCC Fellow – Nicholas Black – Pomona College
Nicholas is a junior at Pomona College studying politics. He grew up in Western New York, with his hometown of Rush encompassing heavily wooded areas, vast farmlands, and sprawling suburbs. These varied surroundings sparked his interest in the interactions between natural and built environments and the role that humans play in their ecosystems. Passionate about environmental justice and community organizing, he is a leader in the on-campus effort to achieve fossil fuel divestment and endowment justice. He also leads the Justice, Equity, Diversity, and Inclusion team of Sunrise Claremont Colleges, a group dedicated to connecting student leaders with environmental justice activism in Southern California. Nicholas is particularly interested in combatting the dismissal of marginalized voices that have historically pervaded environmentalism in the United States. He seeks to highlight the hypocrisy of institutions of higher education that tout their support and acceptance of minority and low-income individuals while perpetuating environmental racism and climate catastrophe through their investment portfolios. In his free time, Nicholas enjoys discovering new music, exploring the vast natural beauty of Southern California, and writing for The Student Life, his college's newspaper.
RCC Fellowship Project:
As a student organizer with Divest Claremont Colleges, Nicholas will carry on the campaign to achieve financial disclosure, fossil fuel divestment, and endowment justice at Pomona College. Over the last year, he helped to draft a referendum that demonstrated broad support for divestment and financial transparency. In 2022-2023, Divest Claremont Colleges will execute a combination of internal and external organizing tactics that aim to work both within and outside of the mechanics of the Pomona College Investments Office. Nicholas hopes to continue to leverage a partnership with the student government, advocating for the Board of Trustees to commit to fossil fuel divestment and reinvestment in clean energy and community development. Where stakeholders fail to take action, the group will carry out actions that condemn the inactivity and unresponsiveness of administrative figures. Such demonstrations will involve not only students, but parents, faculty, alumni, and community members who are supportive of endowment justice.
---
RCC Fellow – Elisabeth Sauerman – Drew University
Elisabeth is a junior at Drew University and is pursuing double majors in Public Health and Environmental Studies & Sustainability, as well as double minors in Anthropology and Environmental Justice. Elisabeth grew up in a small town not far from Drew's campus. She spent most of her childhood outdoors or cultivating a desire for community service with her family. She is a Drew Action Scholar and Baldwin Honors Scholar, as well as a Drew Action Scholar mentor and co-chair of the undergraduate student government's Sustainability Committee. Elisabeth mainly focuses her academic research on the intersection between climate change and health. She is heavily interested in studying climate change's impact on food supply and security, and the implications for community health. In her free time, she likes to read, listen to music, play video games, and spend time with her cats.
RCC Fellowship Project:
Elisabeth will work jointly with fellow student leaders, as well as faculty, staff, and administration members to create a Sustainability Council to oversee sustainability actions taken by Drew and administer the Association for the Advancement of Sustainability in Higher Education's (AASHE) Sustainability, Tracking, Assessment and Rating System (STARS). Over the past decade, sustainability on Drew's campus, among formal and informal structures, has dwindled and then dissolved over the initial two years of the COVID-19 pandemic. Elisabeth plans to revitalize sustainability on Drew's campus by addressing the vacancy of formal sustainability structures helmed by student voices and desires.
---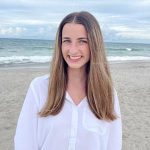 RCC Fellow – Eleanor Crone – Vanderbilt University
Eleanor is a sophomore at Vanderbilt University double majoring in Public Policy and Climate Studies with a minor in Earth and Environmental Science. Growing up in the small town of Norfolk, Connecticut, she learned to cherish nature at a young age and became passionate about conservation through a GIS trail mapping internship and her volunteer work with the Sierra Club and local land trusts. On campus, Eleanor advocates for sustainable change through DivestVU and Vanderbilt Students Promoting Environmental Awareness and Responsibility. As an intern for the Environmental Voter Project, she has gained experience in political organizing and environmental advocacy. Eleanor enjoys working as a research assistant in the Vanderbilt LGBT Policy Lab, playing trombone in the University Concert Band, and exploring the Nashville food scene.
RCC Fellowship Project:
Eleanor's project aims to strengthen the fossil fuel divestment movement at Vanderbilt University in order to ultimately convince Vanderbilt's administration to fully divest its endowment from fossil fuels and reinvest in renewable energy. She believes that Vanderbilt has a responsibility to seek ethical investments and fully commit to maintaining a sustainable institution. As an Advocacy Chair for DivestVU, a student-led fossil fuel divestment organization at Vanderbilt, Eleanor plans to mobilize the school community through campus events and educational initiatives while focusing the movement's efforts on environmental justice issues. Eleanor hopes to organize nationally with other student activists through the Rachel Carson Council and inspire others toward climate action.
---
RCC Fellow – Alyssa Martin – University of North Carolina Charlotte
Alyssa is a graduate student at UNC Charlotte and the President of her university's Graduate History Association. She is currently working towards a Master of Arts degree in History, concentrating on environmental history and Southern history. Her thesis employs the lens of settler colonialism to bring memory, place-making, space, and history into the discussion of environmental racism in Louisiana and explore how residents of Cancer Alley, Louisiana, have experienced emotional, generational, and physical erasure. Alyssa is passionate about making research accessible to educate the broader public about issues of environmental justice.
RCC Fellowship Project:
Alyssa's project will compile research about environmental justice in Charlotte, North Carolina in the form of digital history with two goals. First, she plans to partner with an environmental justice organization in Charlotte and gather research and resources on environmental injustice and community activism to compile into a website. Accessibility is critical to the study of history, and one of the best ways to make information accessible is through digitization. Second, Alyssa will utilize her research on Cancer Alley to put histories and solutions being implemented in southern Louisiana into conversation with students, educators, and activists in Charlotte. This will be achieved through hosting a series of Zoom meetings between the UNC Charlotte community and partners of the New Orleans Climates of Inequality project to draw connections and receive guidance. As the president of her university's Graduate History Association, Alyssa plans to leverage my position to organize such events and promote them across campus. Additionally, Alyssa will co-direct a Charlotte component of her thesis advisor's project, Climate Refugee Stories, and work with her to contribute information and stories to her digital archive that she gathers for the RCC.
---
RCC Fellow – Ethan Thorpe – Vanderbilt University
Ethan is a junior at Vanderbilt University studying Law, History, and Society with a minor in Philosophy. Originally from Madison, Connecticut, Ethan moved to Singapore at fourteen where he studied at the Singapore American School. After learning about environmental catastrophes, his life-long passion for the environment gained focus and clarity. His goal is to pursue a JD, ultimately working in public interest environmental law to establish a legal precedent that will be integral to a legal and regulatory framework to fight climate change and environmental degradation.
RCC Fellowship Project:
Ethan will work with Aaditi Lele and DivestVU to achieve a divested endowment from the Vanderbilt administration. According to the most recent financial statement, Vanderbilt has over $400 million invested in the ambiguously titled "Natural Resources" which includes fossil fuel investments. This is unacceptable. As a place that purports to care for its students, Ethan believes Vanderbilt must divest from all climate-change causing assets which threaten the future security of the university, Nashville, and the global community. His work with the RCC and DivestVU will focus on using grassroots student organizations to pressure the administration into divestment. Success would have massive ripple effects since Vanderbilt would be the first southern school to divest from fossil fuels, leading to a larger shift away from such assets.
---
RCC Fellow –Kacy Gao – Drexel University
Kacy is a Biological Sciences major and Chemistry minor at Drexel University with a special interest in environmental health. Having seen the disproportionate impact environmental toxin exposure has on low-income communities through community dialogue and EMS, her goals are oriented towards advocating for change through policy and activism. She is currently leading a campaign on campus to transition from the use of toxic synthetic herbicides to organic land management, as well as an effort to enforce a similar law in the city of Philadelphia. In addition to being a fellow of Herbicide Free Campus, she is also a student organizer for the local political advocacy group Toxic Free Philly. Her long-term plans are to pursue a career in medicine.
RCC Fellowship Project:
Kacy's project is to work with the RCC, in collaboration with Toxic Free Philly Drexel, to seek enforcement and voluntary university compliance with the Healthy Outdoor Public Spaces (HOPS) law, a law Toxic Free Philly helped to pass in 2021 that eliminated the use of toxic chemical herbicides on city-owned grounds in the City of Philadelphia. Synthetic herbicides like glyphosate have been linked to birth defects, autism, non-Hodgkin's lymphoma, and a wide range of cancers. Glyphosate is banned in many European countries, multiple states including California, and cities such as New York City. Additionally, herbicide toxicity disproportionately affects communities of color, who are already overburdened with the compounding effects of greater environmental pollution. Cities that already use organic land management systems have shown a reduction in land care costs while producing the same results.
---
RCC Fellow – Diana Arriaga – University of Texas Austin
Diana is a junior at The University of Texas at Austin pursuing a major in Plan II Honors and a pre-med certificate. Her international background inspires her to use her interdisciplinary education to advance environmental justice. Diana's passion for communication and community led her to join UT Austin's Campus Environmental Center, where she learned about intersectionality in climate change. Throughout her time with CEC, Diana learned about resources and programs that aim to amplify sustainable practices in Austin and UT. Now, she aims to foster action through effective communication about environmental issues and their multi-faceted effects. She believes any action, no matter how small, can make a positive impact and inspire others to follow suit. Diana is eager to learn about advocacy and work alongside her mentors to advance environmental justice work in the communities she belongs to. Besides environmentalism, Diana enjoys playing with her dog, Valentine, going to volleyball games, and gardening.
RCC Fellowship Project:
Diana's project is inspired by gardening, which she took up during the pandemic. After learning about food sovereignty and realizing the negative impact of food insecurity on her campus, Diana wants to be part of the solution. She has started a garden in the University apartments where many students reside which will be developed and maintained in collaboration with other sustainability-focused student organizations. The methods used, especially native flora and fauna, will not only benefit students, but also the environment. Produce from the garden will go to university initiatives, such as an open pantry, to combat food insecurity. The garden will not only foster community, but help students thrive through access to nutritious and affordable food. Diana is looking forward to promoting food sovereignty and dismantling food deserts with the support of the UT community and guidance from the Rachel Carson Council.
---
RCC Fellow – Elijah Baker – UC Santa Barbara
Elijah Baker is a Master's student at the Bren School for Environmental Science and Management at UC Santa Barbara where he specializes in policy and environmental justice. He has served as the Project Coordinator for the Global Environmental Justice Project since June 2020. In this role he helps manage project timelines, write chapters, and design reports with the goal of improving the living conditions of incarcerated people. Prior to this, he spearheaded the City of San Jose's Senate Bill 1383 efforts to recover food waste as a California Climate Action Corps Fellow. Elijah is excited to continue to grow as an environmental advocate as a Rachel Carson Council Fellow where he focuses on community and watershed health.
Elijah hopes to further movements towards social justice and climate justice through both his personal and professional work, and aspires towards a career as a researcher-activist. He graduated from UCSB with a B.A. in Environmental Studies and a minor in Professional Writing.
RCC Fellowship Project:
Elijah is focused on educating residents about, and improving, the health of watersheds in his hometown of Santa Barbara, California. East Beach in Santa Barbara consistently has the poorest water quality in the county. In 2021, the beach was listed as a "beach bummer" by Heal The Bay where it was ranked as the 10th dirtiest beach in California following rain events. This is a stark example of environmental injustice, as beaches bordering wealthier communities in Santa Barbara consistently have much better water quality. While many factors contribute to the problems at East Beach, Elijah believes that the community can come together to address this issue.
Elijah plans to collaborate with local non-profits, community groups, and his school to organize creek clean-ups and restoration events using wetland plants that have proven to filter pollutants and excess nutrients from water, thus improving the appearance of East Beach and reducing pollutants that reach the ocean and affect human health.
---
RCC Presidential Fellow – Isabel Wood – Duke University
Isabel is a senior at Duke University majoring in Environmental Science and Policy with minors in Biology and Cultural Anthropology. This is her second RCC Presidential Fellowship. In 2021-2022, Isabel was the co-lead of the RCC's Bird Watch and Wonder program. She is also president of Duke's Undergraduate Environmental Union where she plans environmental programming, advocates for a greater focus on environmental justice topics, and facilitates collaboration between environmental entities.
RCC Fellowship Project:
For her 2022-2023 project, Isabel will research and write about environmental justice and equity in urban areas in the United States with particular focus on Miami, Durham, and Washington, DC. Isabel believes urban transformation and simultaneously addressing justice and environmental issues is key to propel the U.S. to an equitable, sustainable, and enjoyable future.
---
RCC Presidential Fellow – Joy Reeves – Duke University
Joy is a Duke University student from Frederick, Maryland, pursuing a Master's degree in Environmental Management. Passionate about climate advocacy and scientific communication, she is the author of Growing Up in the Grassroots: Finding Unity in Climate Activism Across Generations, published in July 2020. Joy was previously an RCC Stanback Fellow and has also held internship positions at League of Conservation Voters, the Student Conservation Association, and the Wright Lab at Duke University, where she conducted research on the effects of saltwater intrusion and sea level rise on the coast of North Carolina. During her undergraduate career at Duke, she received her degree in Environmental Science & Policy with a minor in Visual Media Studies, as well as a Udall scholarship for environmental leadership and public service. She aspires to merge her background in visual communications with her passion for clean energy justice with a focus on solar energy policy.
RCC Fellowship Project:
Joy's project is to serve as an environmental writer and analyst for the RCC with an emphasis on climate justice. She writes blog pieces, Op-eds, produces resources in the areas of wood pellets, sea level rise, and topics of special interest. Joy also represents the RCC at key events in North Carolina.
---
RCC Presidential Fellow – Maggie Dees – Virginia Tech University
Maggie is a junior in the honors program at Virginia Tech majoring in environmental science. She is from Salisbury, North Carolina, and feels passionate about environmental justice and conservation. Maggie is active with the Environmental Coalition, the United Feminist Movement, and the Alpha Delta Pi sorority outside of the classroom.
She was previously an RCC Stanback Presidential Fellow and has interned with the Natural Resource Defense Council researching the effects of wildfires on public health, and the start-up non-profit, One Green Thing, while serving on its youth advisory board. Maggie is excited about this opportunity with the RCC and furthering her commitment to advocating for the environment and for environmental equity and justice.
RCC Fellowship Project:
For her project, Maggie will serve as the co-lead, with Bob Musil and Ross Feldner, of the RCC Bird Watch and Wonder Program and produce its monthly newsletter, post to the Bird Watch and Wonder web page, and write blog pieces and resources on birds and ecology, and programs such as climate justice, coasts and oceans, and wood pellets. Maggie will represent the RCC at Virginia Tech and recruit students, faculty and others to be activist members of the Rachel Carson Council.
---
RCC Presidential Fellow — Molly Herring — University of North Carolina, Chapel Hill

RCC Presidential Fellow Molly Herring is a senior at the University of North Carolina, Chapel Hill pursuing a double major in Biology and Global Studies with a minor in Creative Nonfiction. Molly was born in the North Carolina Appalachian mountains and raised between Richmond and the beaches of Sandbridge, Virginia, but has journaled from the kitchen tables and living room floors of host families all over the world. She has been published in Oceanographic Magazine, Coastal Review, The Marine Diaries, and Cellar Door. She currently assists research in sea turtle geomagnetic self-location mechanisms in the Lohmann Lab at UNC and works in communications for the UNC Center of Galapagos Studies. Molly straps on a SCUBA tank whenever she can.
RCC Fellowship Project:
As an RCC Presidential Fellow, Molly will be writing regularly for RCC publications, especially creative non-fiction and nature writing inspired by Rachel Carson.
RCC Presidential Fellow Molly Weiner is a sophomore at Yale University majoring in American Studies with a focus on politics and the environment and is pursuing a certificate in Advanced Spanish. She is an organizer with the Yale Endowment Justice Coalition, a movement of students, faculty, alumni, and community members who oppose the financialization of higher education and believe that Yale's endowment is an inherently political force to be used for moral ends. In February 2021, Molly helped found the Fossil Free 5 coalition of divestment organizers at Yale, Princeton, MIT, Stanford, and Vanderbilt; organizers filed legal complaints with the attorneys general in their respective states, arguing that endowment investments in the fossil fuel industry are illegal under state law. Their activism was featured in CNN, The Washington Post, The Guardian, and Grist, among others. Molly also assists with research at the Yale Center for Environmental Law and Policy, works for the Yale Sustainable Food Program, and edits for the Yale Politic.
RCC Fellowship Project:
As an RCC Presidential Fellow, Molly will write about and continue her divestment activism at Yale and work to increase national literacy around divestment and promote the novel legal strategies students have taken. She is interested in spurring divestment from non-profit organizations by engaging institutions in questions of fiduciary duty. She hopes to broaden the reach of her coalition, connect new organizers to this work, and expand RCC's divestment/reinvestment campaign.